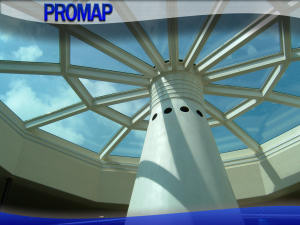 ABOUT US
"PROMAP" a limited liability company with its headquarters in Bydgoszcz, Ludwikowo 2a, Poland was founded in 1995 and is a member of van Wingerden Group, with trade name,

head office Vuren - Holland.
The aim of the company "PROMAP" is to raise the profile of its products along with taking care of self-development.
The potential customers are given technical backup at their disposal and we are able to offer an optimal solution and fulfill our customers' needs.
All the products of our company meet all the definite requirements and standards in this area (such as ISO, MED) and also requirements of classification societies.
Promap Ltd. Ludwikowo 2a 85-502 Bydgoszcz Poland +48 52 3456828
promap@promap.eu