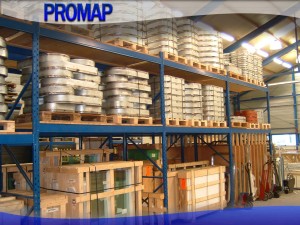 QUALITY
Our products meet the requirements and standards, concerning mainly ship Windows ISO-3903-1977 and sidelights ISO 1751-1977. Glass for windows and sidelights comply with standards ISO 614-1976 and ISO 3254-1989. At customers' request we can deliver windows with special Classification Societies acceptance (for instance: ABS, LR, GL, DNV, RMRS or PRS).
Windows and sidelights A60, A30 and A0 class have all got essential certificates. It is worth mentioning that windows and sidelights are thoroughly checked for fire resistance from inside (typical use) and outside (tankers, drilling platforms, etc.). Moreover, the products for examination requiring fire resistance e.g. windows, sidelights and windows - porthole boxes all passed the trials and gained full safety certifications. Our products also underwent the Warrington Fire Research Test in Great Britain, where they underwent 60 minutes of fire trial and additionally after a hose stream test. All completed successfully.
Our company is focused mainly on product exportation. Therefore, approximately 98% of our production is for export.
Quality:
•
Glass and sealant profile
•
Window and sidescuttle frame
•
Preservatives
•
Quality control
•
Delivery

Promap Ltd. Ludwikowo 2a 85-502 Bydgoszcz Poland +48 52 3456828
promap@promap.eu